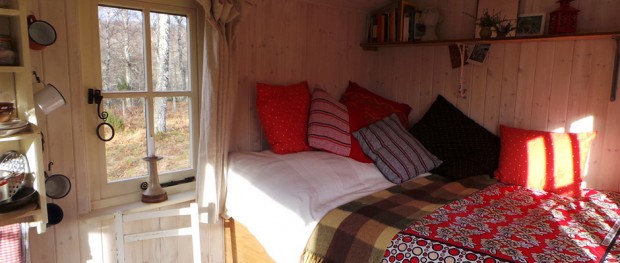 Camping in Style
We also run four quirky off the grid holiday options out in the woods. Spread out over 20 acres alongside the river Spey, each of them has been designed to take two people right back to nature.
Day-to-day bookings are handled by Canopy and Stars unless they are part of a rental on the main house.
The Yurt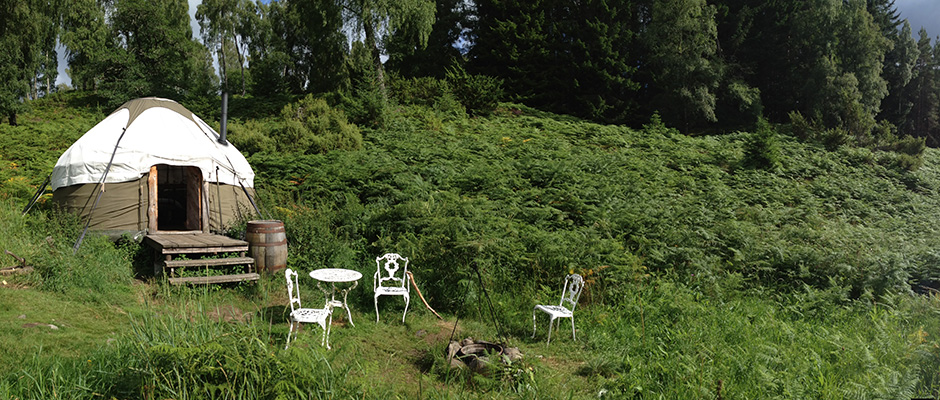 Half a mile into the woods, is a 16ft yurt made with the help of Red Kite Yurts. It has a Victorian double bed and a woodburner and sits in splendid isolation, looking out across the Spey to the Monadliath mountains. You are extremely unlikely to see another person. The bathroom is 600 metres away back in the farm and a minimum 2 night stay is from £70 per night.
The Beer Moth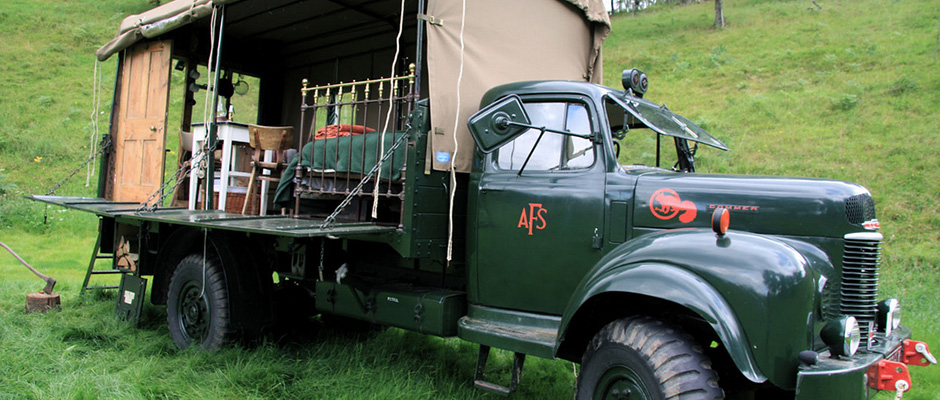 Our next project was the Beer Moth, a 1954 Commer fire Service lorry converted into luxurious camping for two. It is equipped with a victorian double bed, a woodburner and a parquet floor. It is cosy and comfortable until you open up the sides and it becomes an alfresco home on wheels.
The Bothy Project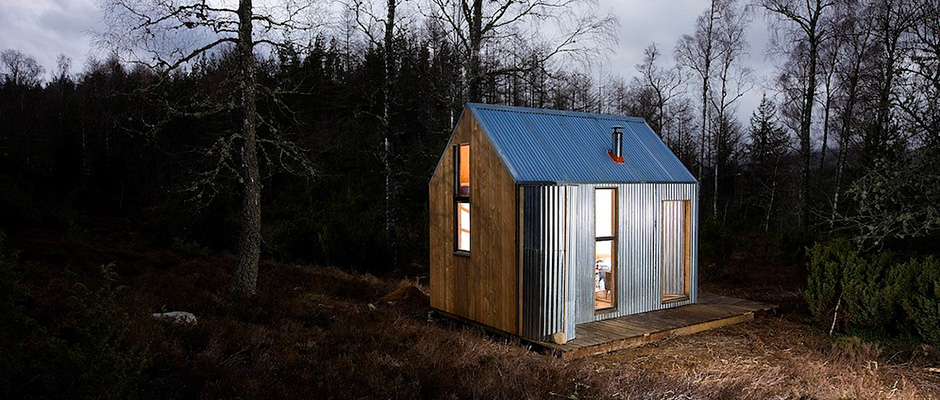 The third is the Bothy Project. Partly funded by the Royal Scottish Academy, this diminutive (yet deceptively spacious) modernist interpretation of a bothy spends half its year as an artists residency and the other half on holiday adventures. It is hidden away in isolated and beautiful woodland a mile away from civilisation so big wheelie suitcases are not recommended. The bothy has its own compost loo and bush shower so if we catch you back at the bathroom in the farmyard you are cheating.
The Shepherd's Hut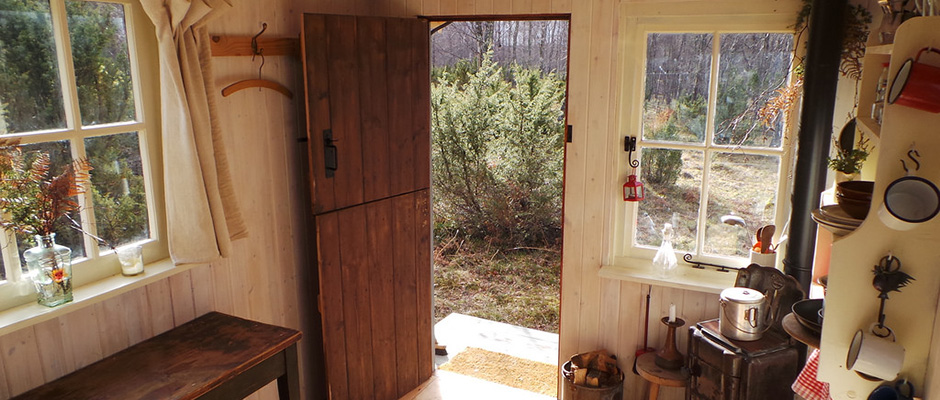 Thanks to Tim Westman (this link takes you to his amazing log cabin in Wales) who spent the summer of 2013 building it, this Swedish inspired shepherd's hut has taken up residence in amongst the Juniper towards the March pool. Simple, comfortable, charming and achingly romantic, it's probably not a lot like being a real shepherd.
Then there is the sauna and the hot tub. Recycled from a horsebox and an army trailer respectively, we charge £150 for one days exclusive use of both as part of a house booking or ask a contribution of £5 to cover the extra wood if you are staying in one of the Canopy and Stars spaces and want to use the sauna.
---