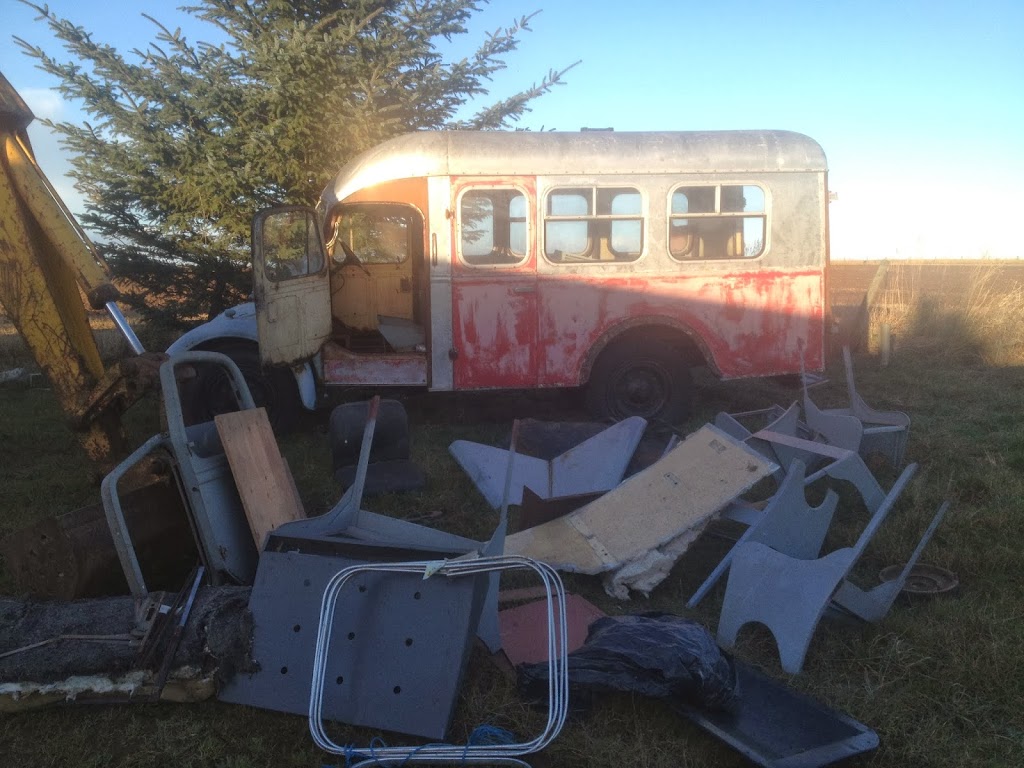 The day after the shepherds hut made its perilous journey from the farmyard down toward the March pool (it is now tucked away in the juniper down towards the bothy project – not far short of the new sauna), another project arrived to take its place. Almost immediately christened the blunder bus, this is a 1951 Bedford K type which once upon a time was used to ferry pilots around an airfield. It then spent some time as a school bus and now is pretty much in kit form after languishing partly restored for a decade or so. Apparently it is one of only two left in the country.
As an accompaniment to the Beermoth in the Canopy and Stars stable of oddball rentals the current thinking is that it is going to need some buttoned leather, perhaps a chesterfield style fold out bed, a gramophone, a drinks cabinet and the right lighting. It also needs the body removed from the chassis just to get into the workshop. And it needs a whole heap of metalwork.
What this means is – if plans go according to plan – that in the spring the full Inshriach public transport restoration department will come into operation. At one end of the farmyard the Railway station will be coming together and at the other end we will be restoring a vintage bus. To me, this is a very exciting prospect. Thankfully we have 5 more new and amazing people living around the farm now, all skilled and willing and up for getting involved. When we are back to full strength after Christmas I will introduce them.
Watch this space.
About danlight:
---